Started in August 2013, Weaverville Fire Department Support Services has grown to 19 dedicated members. The goal of Support Services is to assist the volunteer firefighters before, during, and after incidents. Some of the services provided by the group are: cooking meals so the firefighters can take a break from fighting fires to get a hot meal, bringing water and snacks to the firefighters while they are on the fires, keeping the medical bags stocked and ready to go, taking care of the familyís needs of the firefighters while they are away, fundraisers, recruitment and retention and many other services. The group consists of six key components: Logistics, EMS Support, Station Maintenance, Technology, Public Events, and Recruitment and Retention.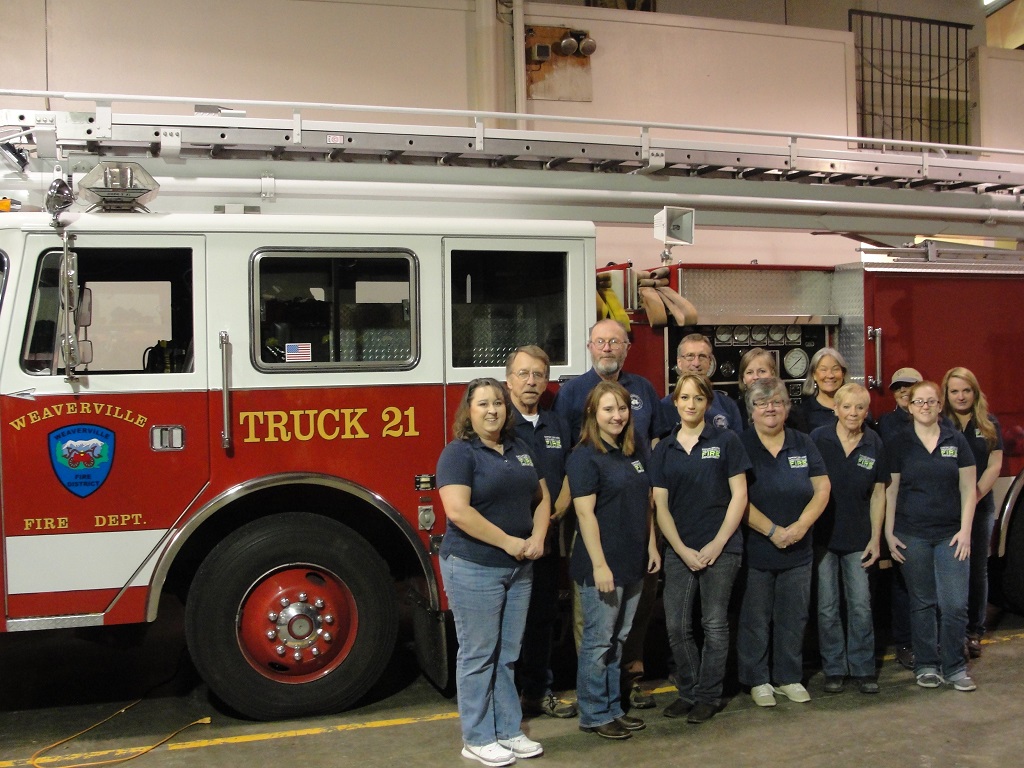 More members are needed for this important auxiliary; if you are interested in becoming a member or would like to help as an additional resource, please call 530-623-6156, or come to meetings held the first Wednesday of each month at 5:30 pm at the Weaverville Fire Station, 125 Bremer Street.† Letís give back to the firefighters who have selflessly given so much to our community.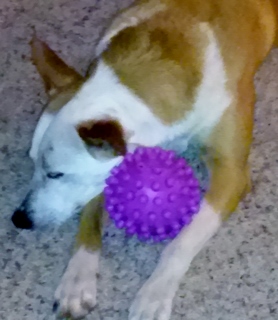 Abby the Firedog after a particularly
exhausting late-nite response.