Change in Leadership at the Weaverville Fire Department – 1/7/16
The Weaverville Fire District welcomes Frank DeNatale, from Palo Cedro, to take over the helm at the Weaverville Fire Department.  Frank was honored as Chief with a badge ceremony and started January 4th to head the 25 member department.  He is replacing Fire Chief Scott Alvord, who is stepping down as Fire Chief after 7 years in that position. 
Chief DeNatale comes with a Master's Degree in Emergency Management, Bachelor's Degree in Fire Science and Emergency Management, AS Degree in Fire Science and Administration, and worked for Shasta County Fire/Palo Cedro for 20 years.  He started his career in the fire service for Cal-Fire in 1977 and was a fire support crew leader for the Redwood City Fire Department.
"I look forward to working in and with the fire department, and community.  I will take the work Mr. Alvord has put into this department and keep the progression going to advanced levels."
Scott and Frank will be working together over the next three months to ensure continuity of the operation.
After the transition period, Scott Alvord will continue as a Volunteer Captain in the fire department.  Scott started as a Seasonal Firefighter with CalFire in 1975.  In 1979 he became a member of the Escondido Fire Department where he retired as Operations Division Chief 28 years later.  He relocated to Weaverville in 2008 and became the interim Fire Chief in 2009.
"These past 7 years have been some of the most rewarding times I have spent in the Fire Service" said Scott.  "We have some outstanding people in our Department and I am proud of each of them.  It has been an honor to serve as the Fire Chief."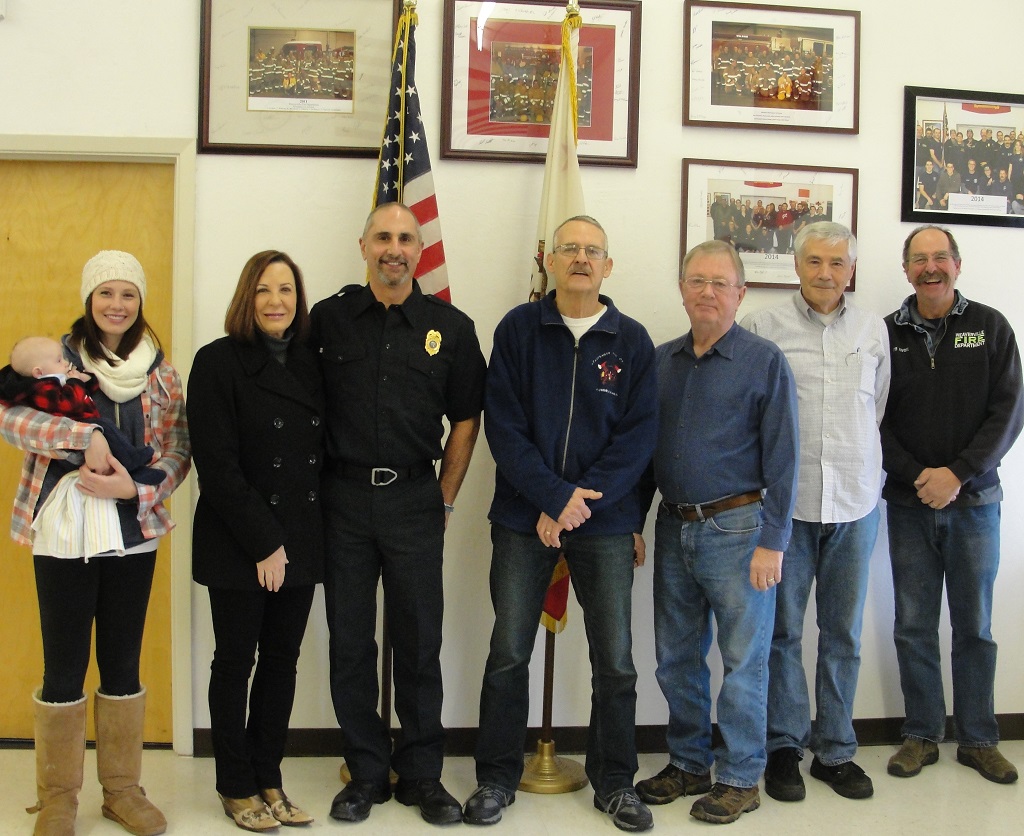 Left to right: Melissa DeNatale (Frank's daughter), Onyx (Frank's grandson), Christine DeNatale (Frank's wife), Chief Frank DeNatale, Bill Britton (Weaverville Fire Commission Chairman), Commissioner Mike Williams, Commissioner Arden Potter, Retiring Chief Scott Alvord.