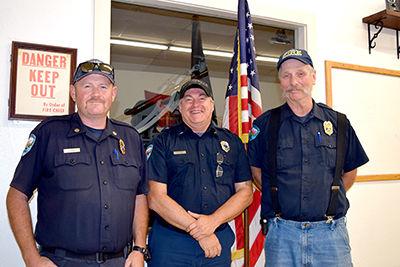 Promotions...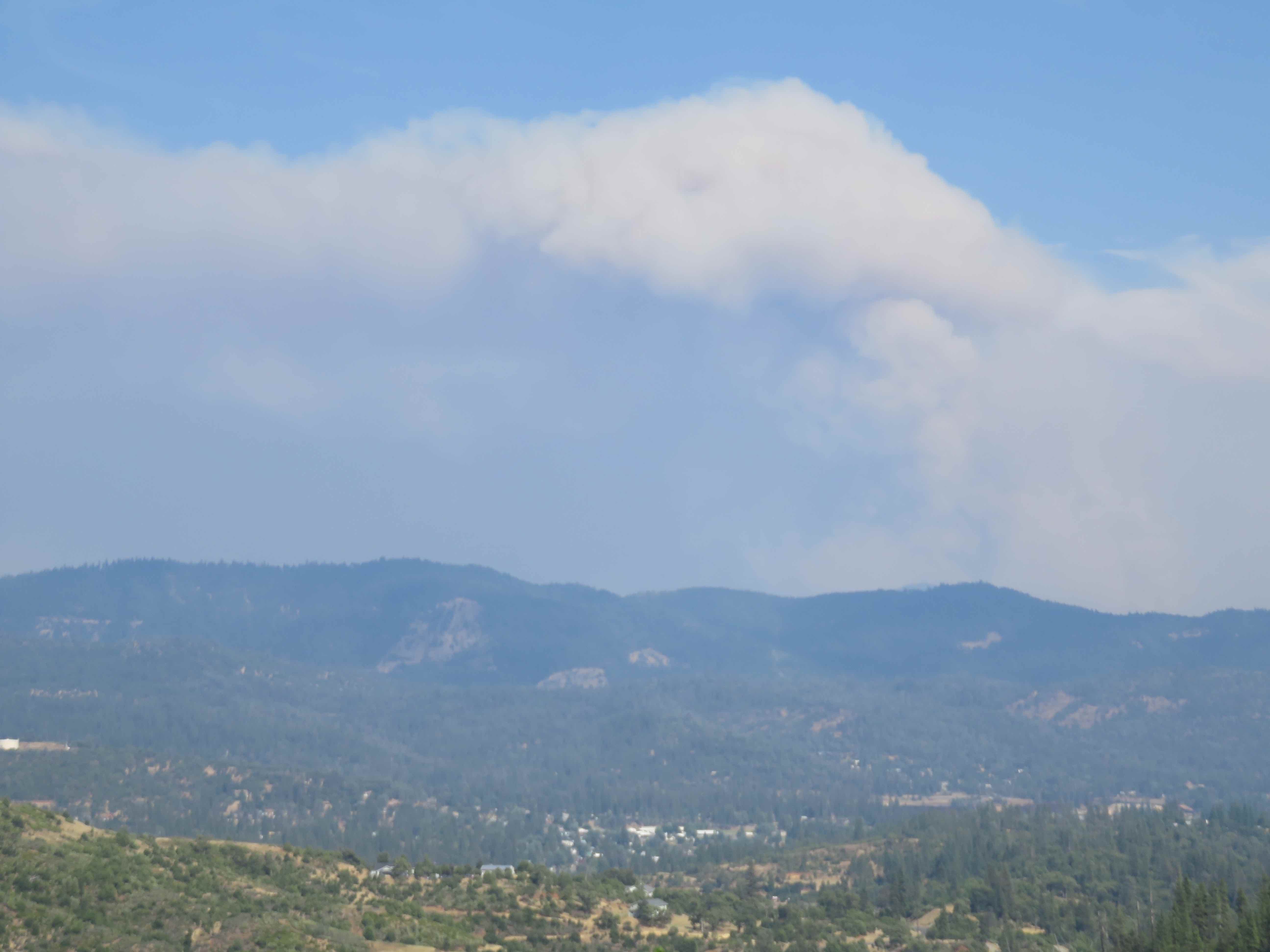 Looking across Weaverville to the Carr Fire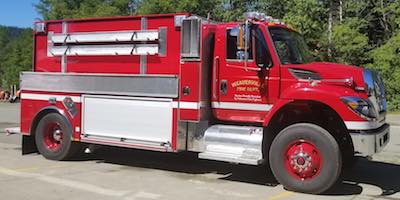 New Water Tender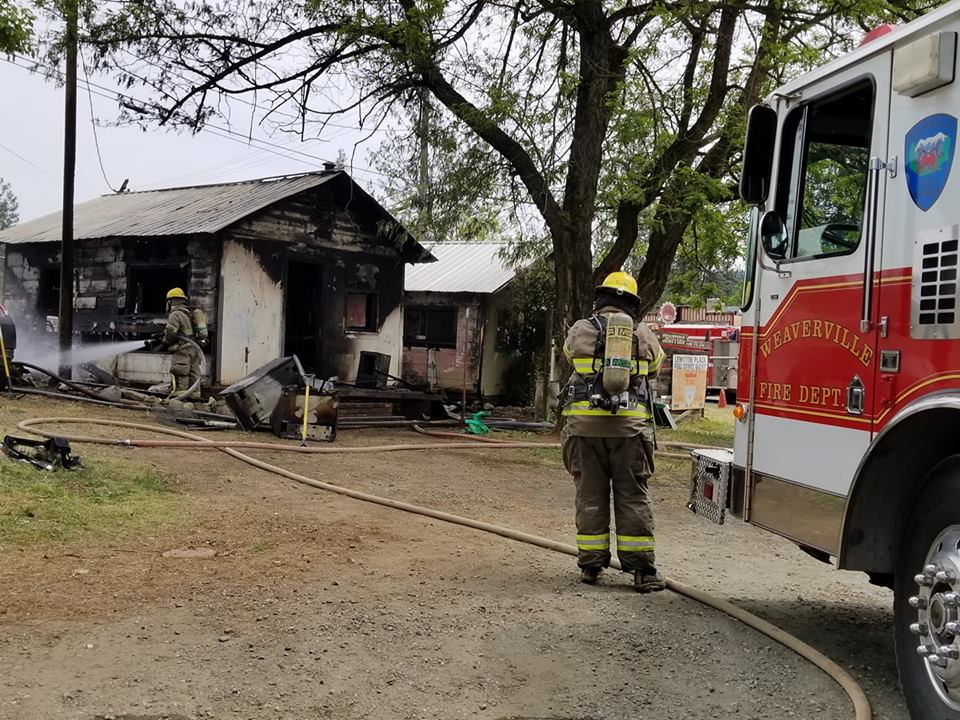 Structure Fire may 10, 2018...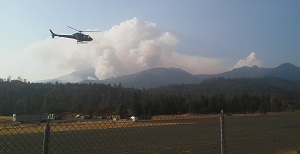 Helena Fire, from the airport, 9/6...

Helena Fire...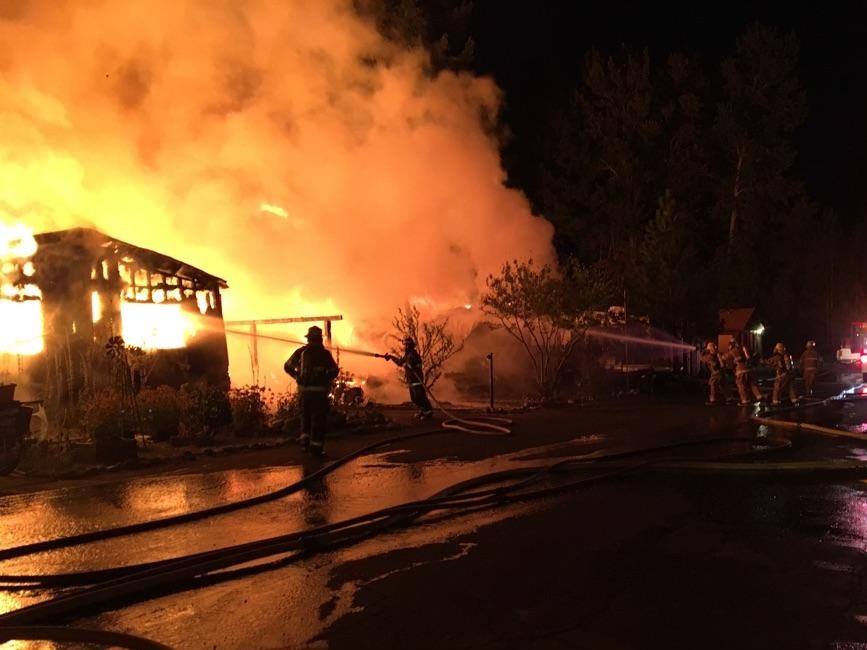 Mobilehome Park Fire...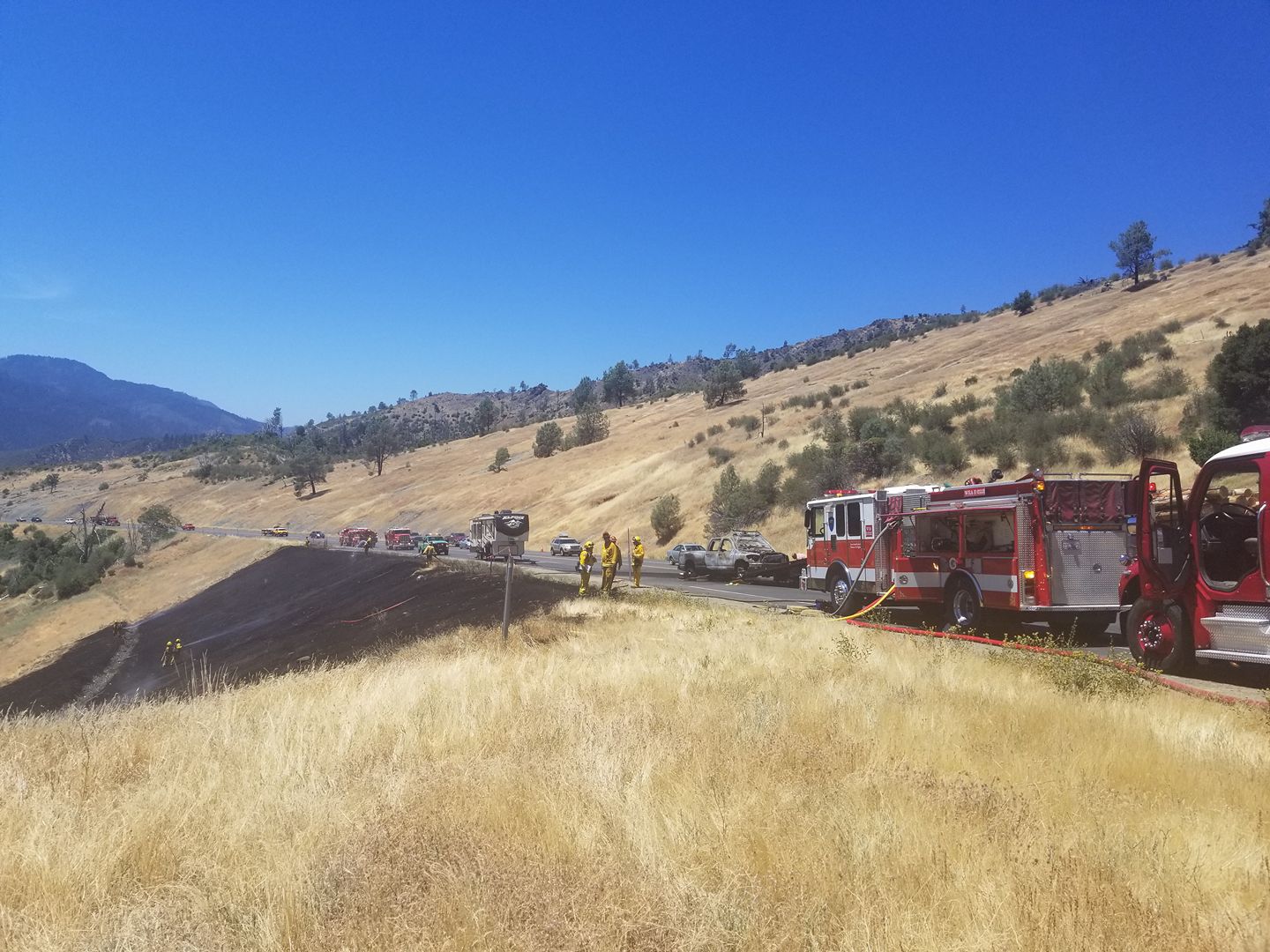 Vehicle/Grass Fire...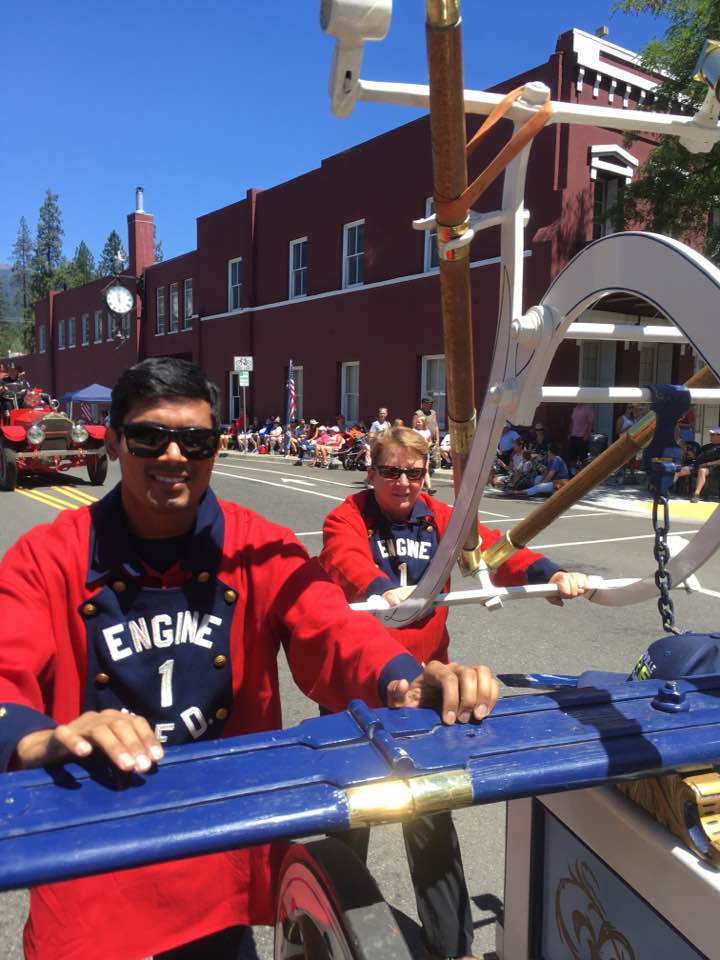 Independence Celebration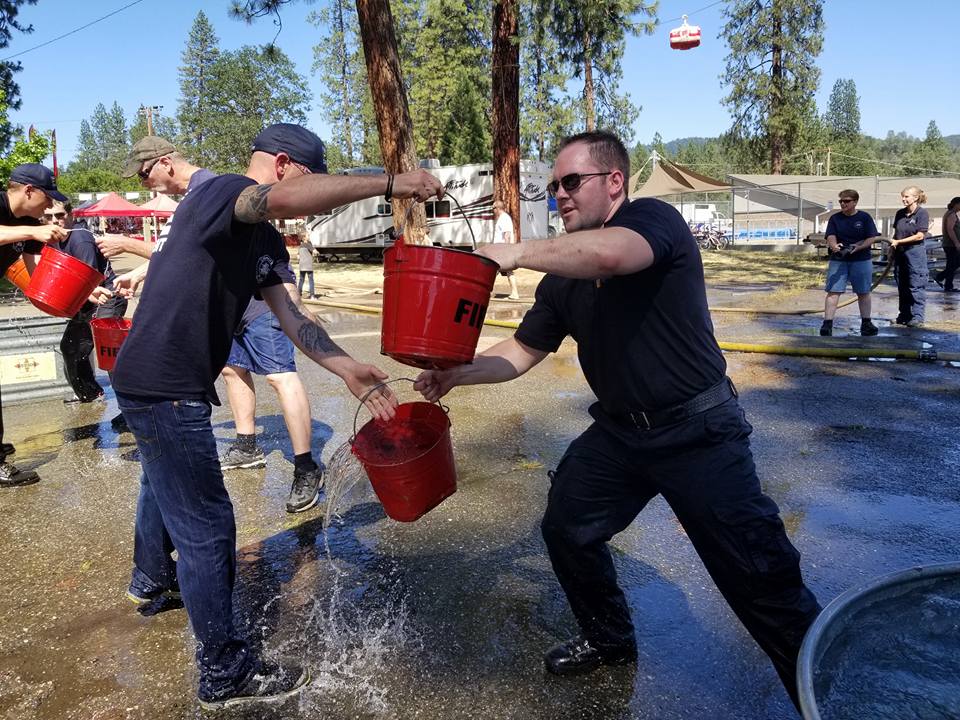 Muster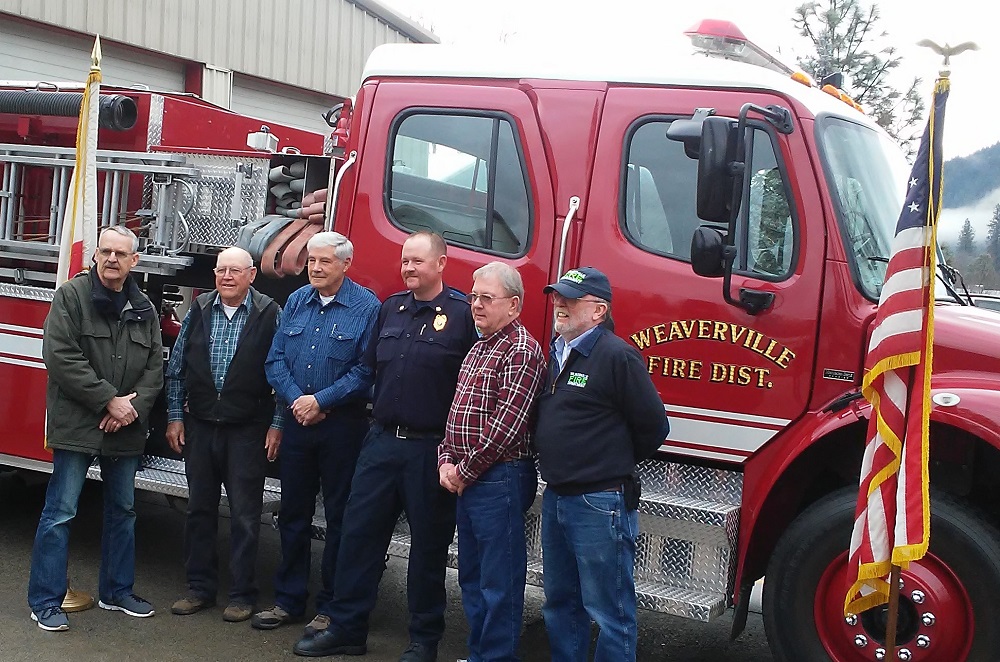 Commissioners, and new Chief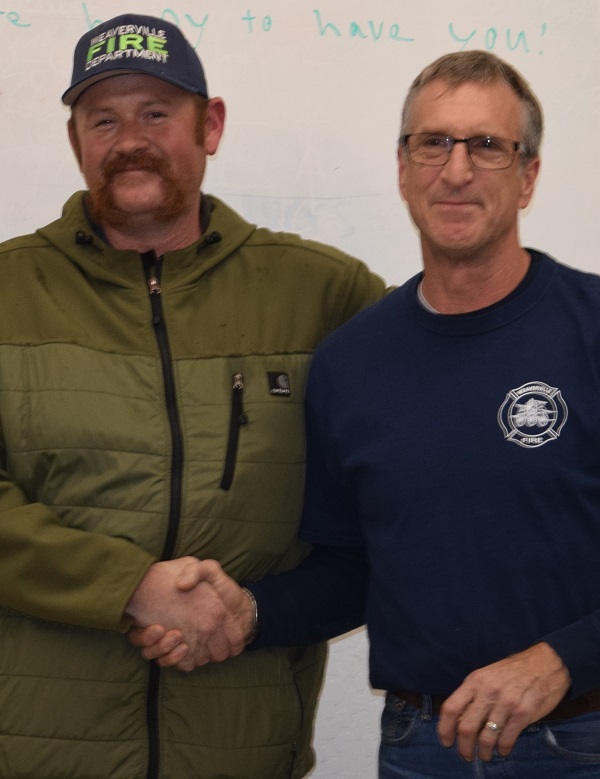 Larry Horrocks, Engineer...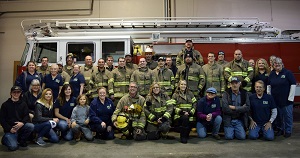 WFD...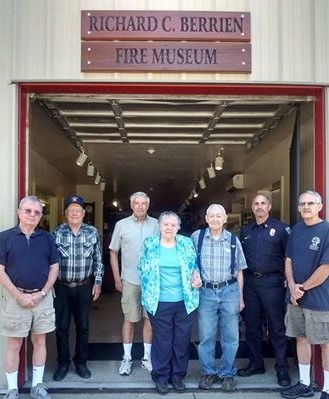 Chief Berrien Honored...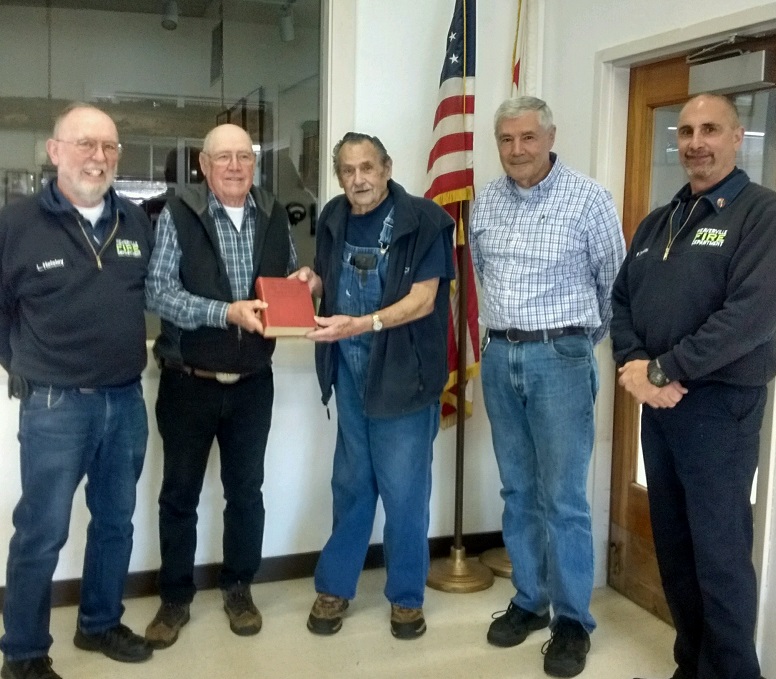 Winkler Donates Book...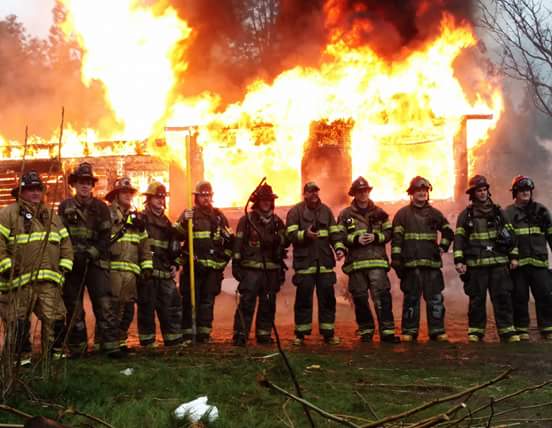 Training at Junction City...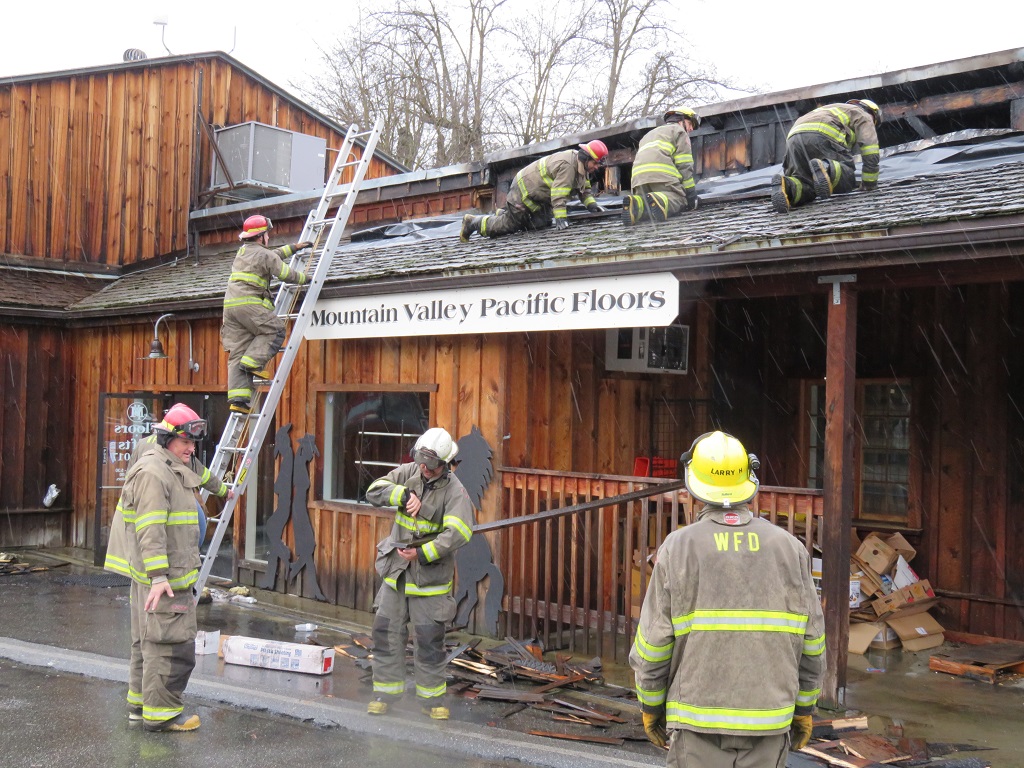 Roof Fire, 11mar2016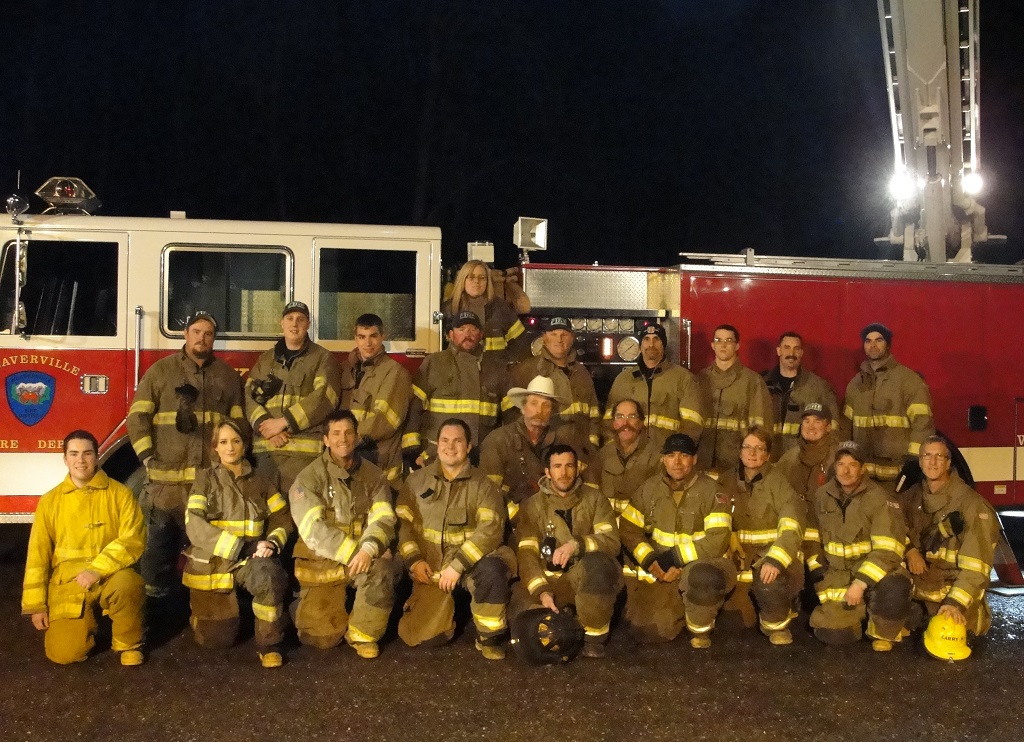 WFD, 2016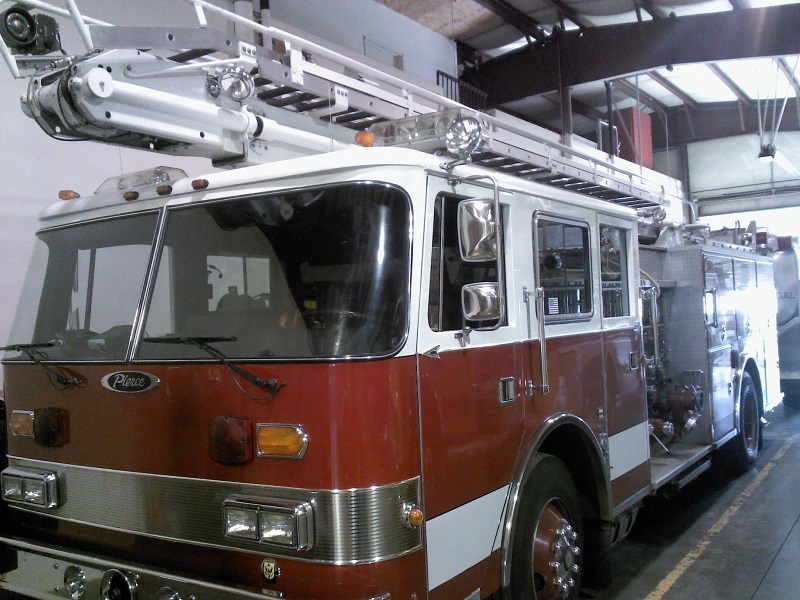 New Apparatus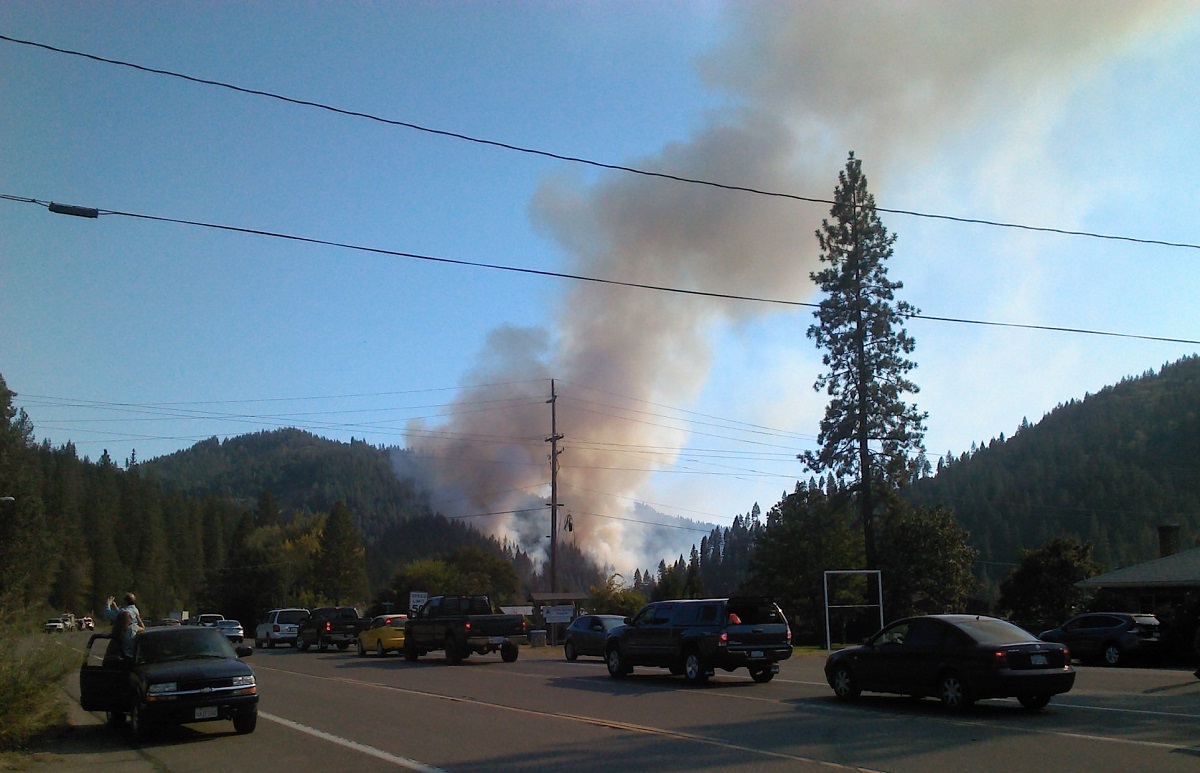 The "Browns Fire"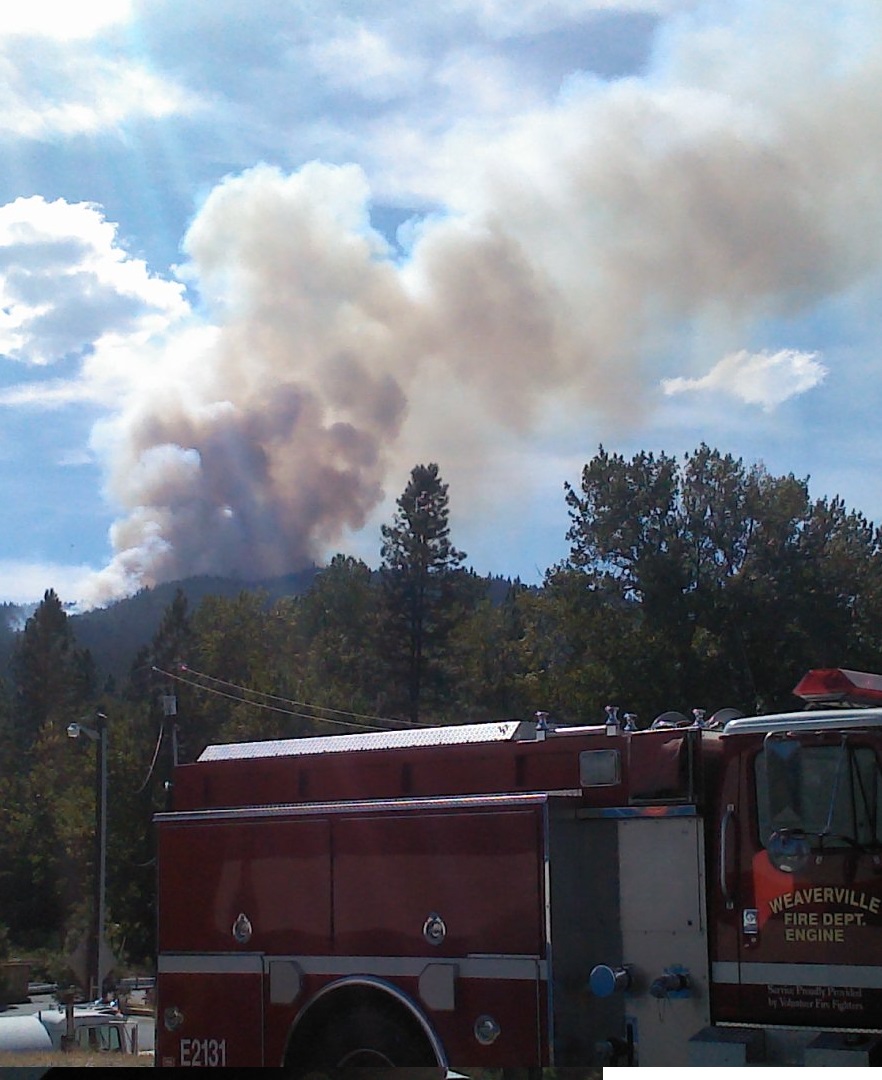 The 'Democrat' Fire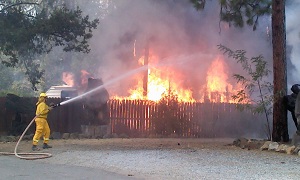 David Rd Fire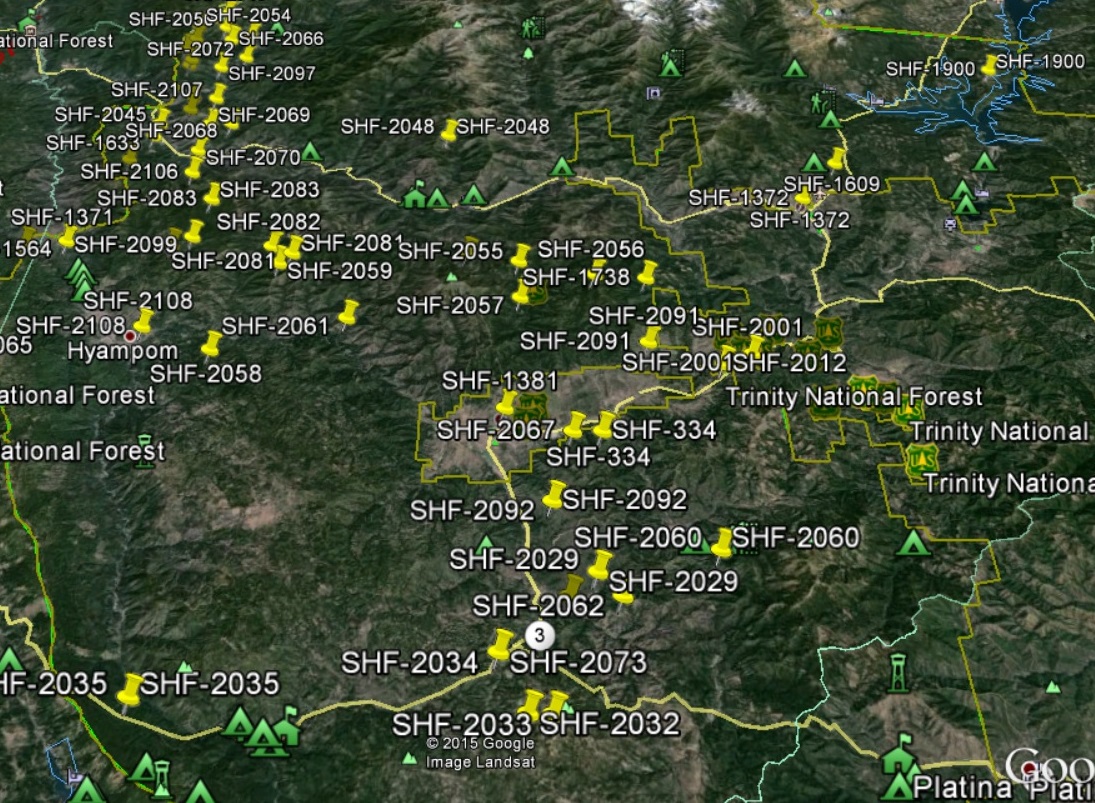 Trinity Fires, 8/1/15



Helicopters base at Weaverville,
fighting Saddle Fire...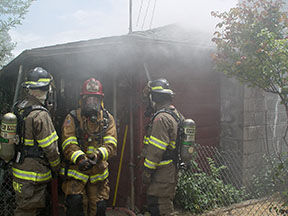 Structure Fire...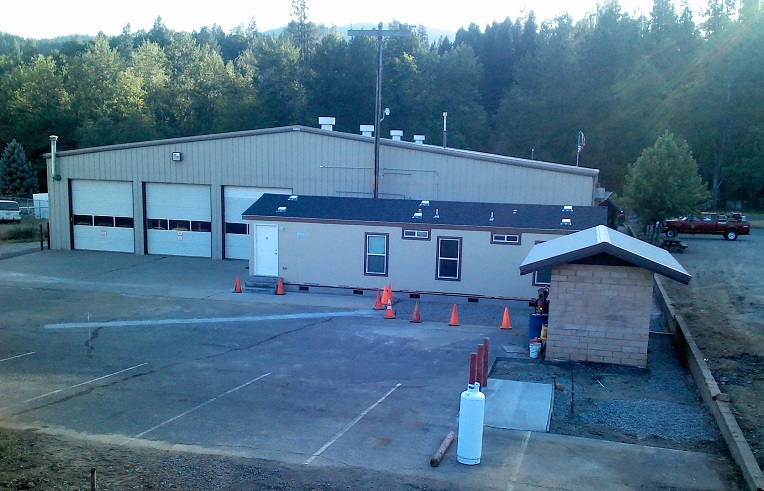 New Dorm


Mothers Day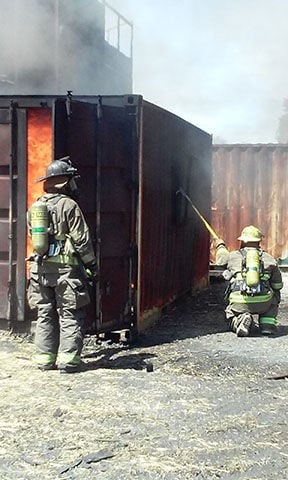 Live Fire Training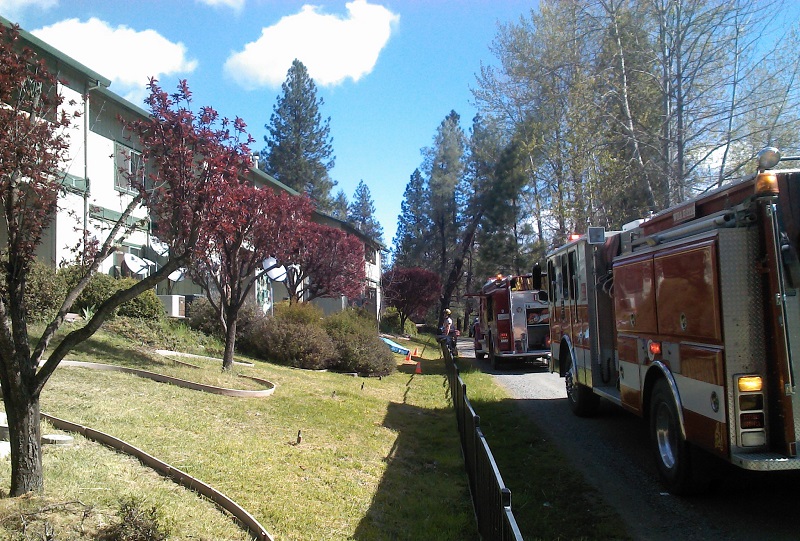 Mattress Fire, Senior Apts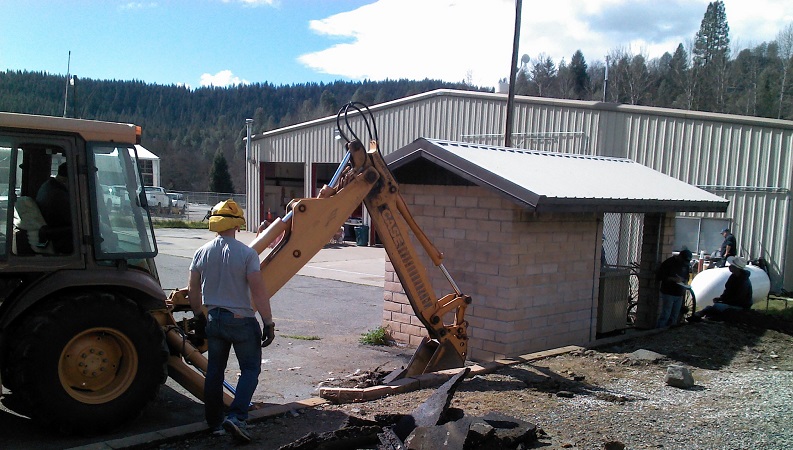 Dorm construction preliminaries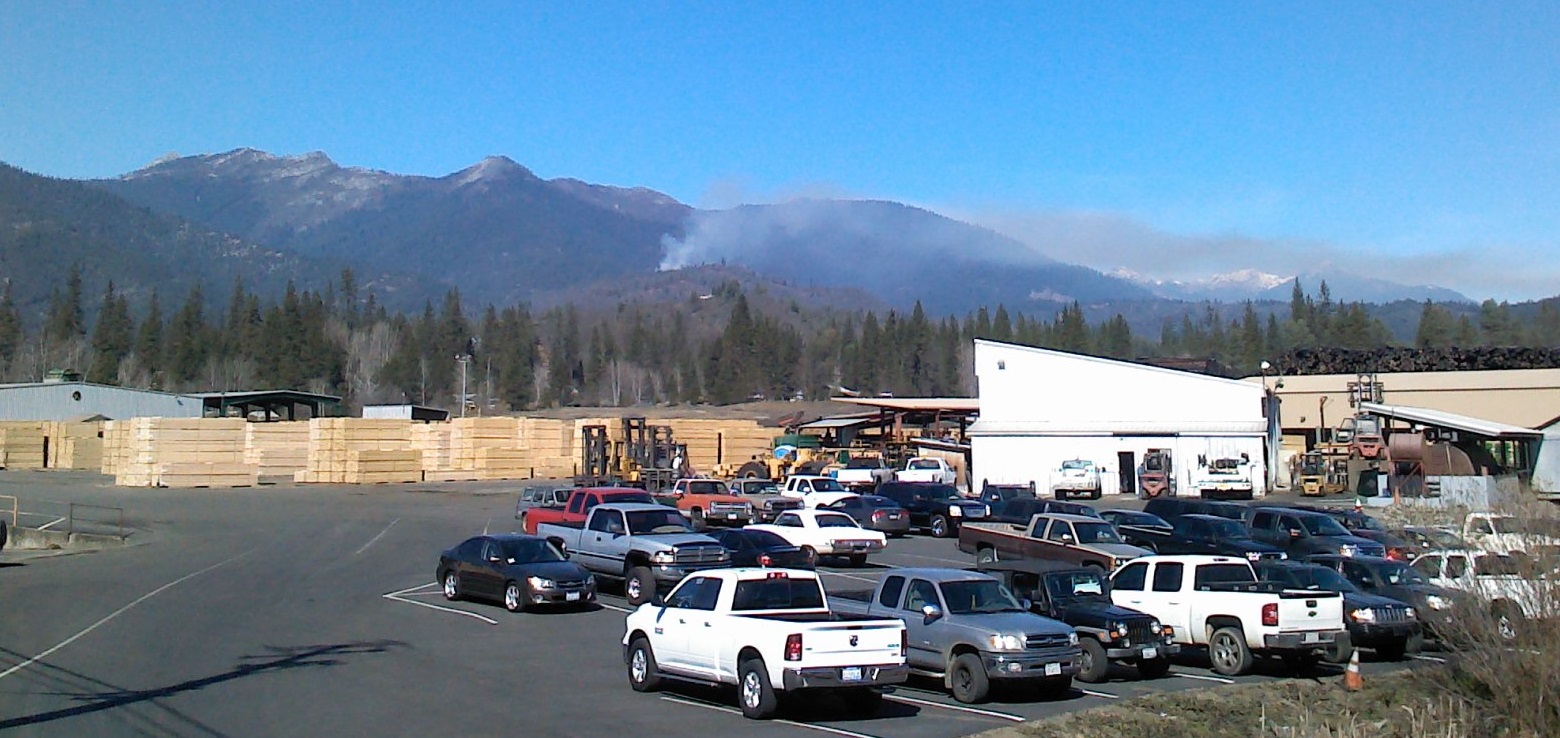 Prescribed Burn



Valentine Roses




Appreciation Dinner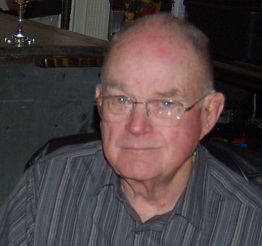 Commissioner Jim Beeson, 1928-2014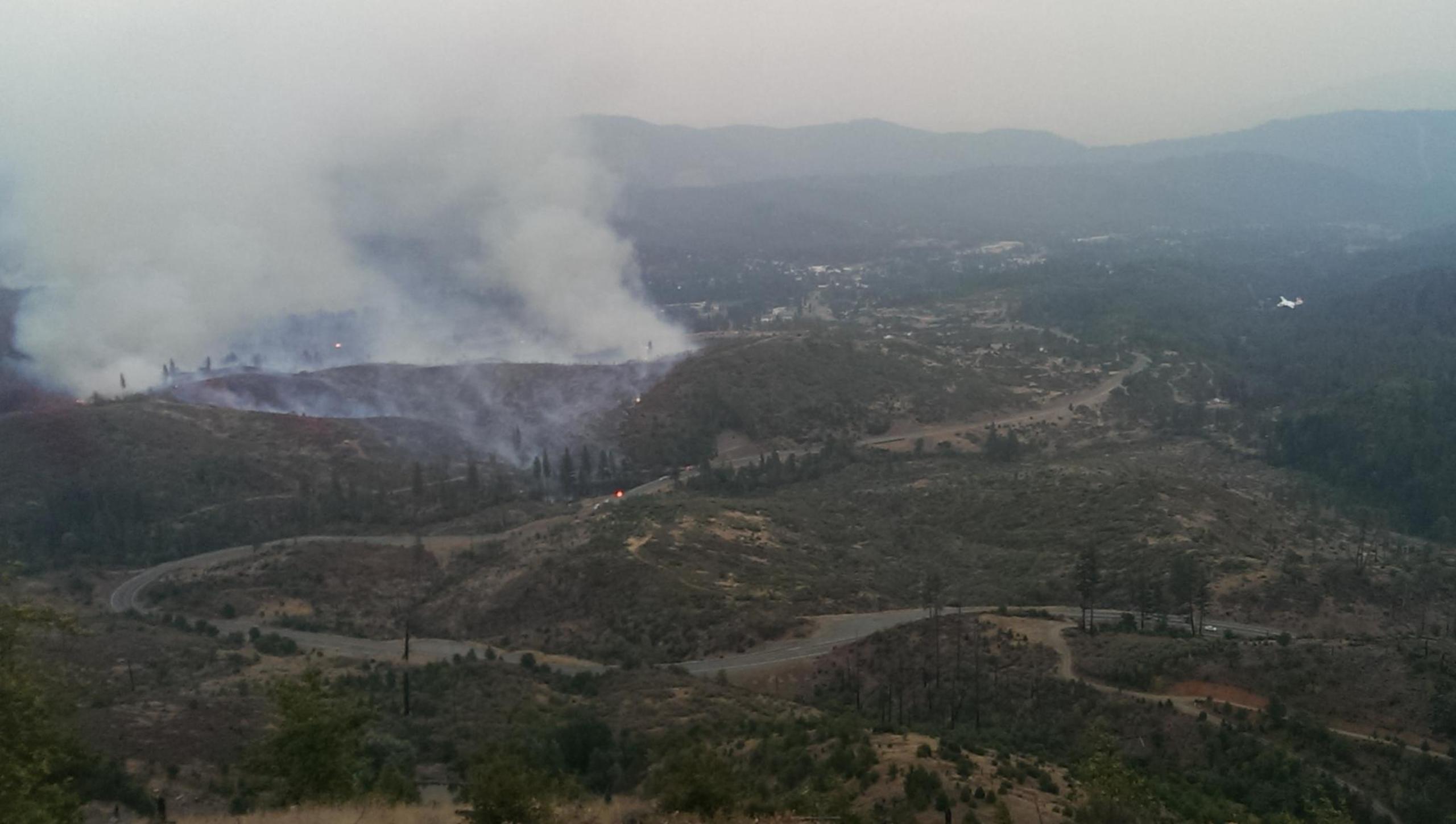 'Oregon Fire', 2014...


4th of July...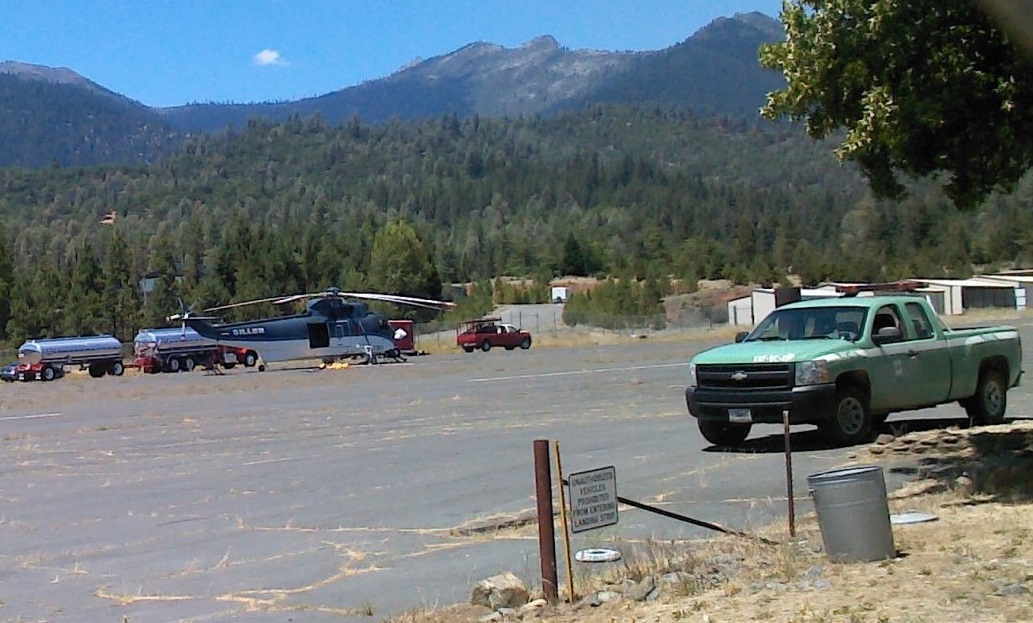 USFS has been keeping a helicopter
at the airport during high fire danger.



Children's Fest...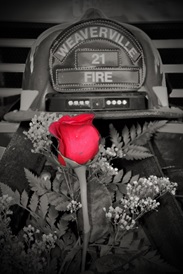 Get a Rose for Ma...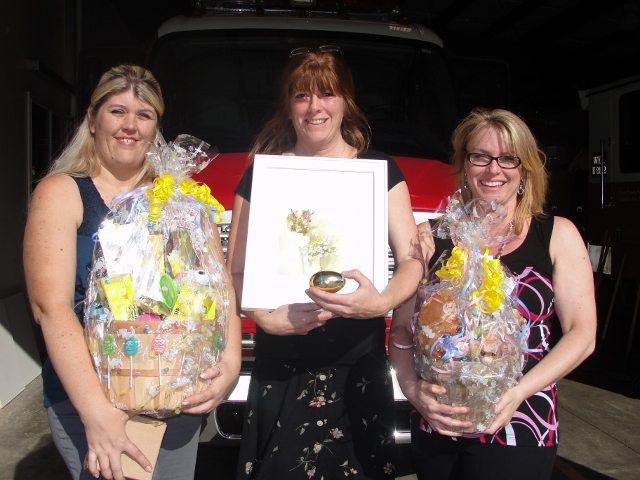 Egg Hunt Winners


Training-Burn



Grant for Kids' Fire Safety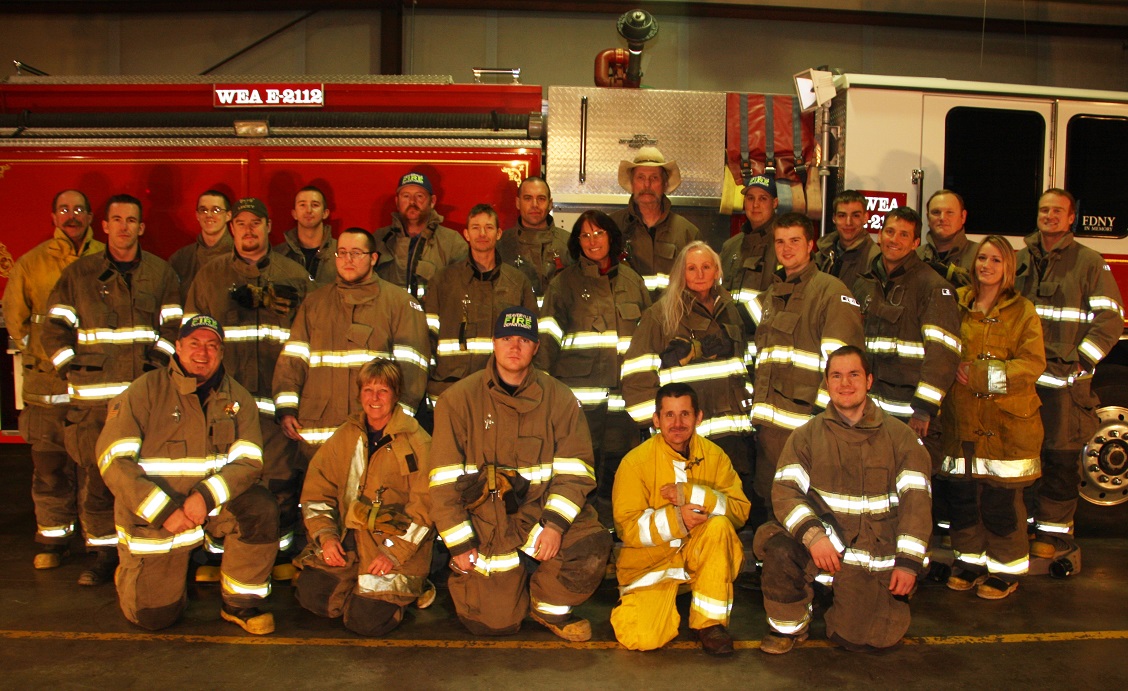 2014 Volunteers

Roses for Valentine's Day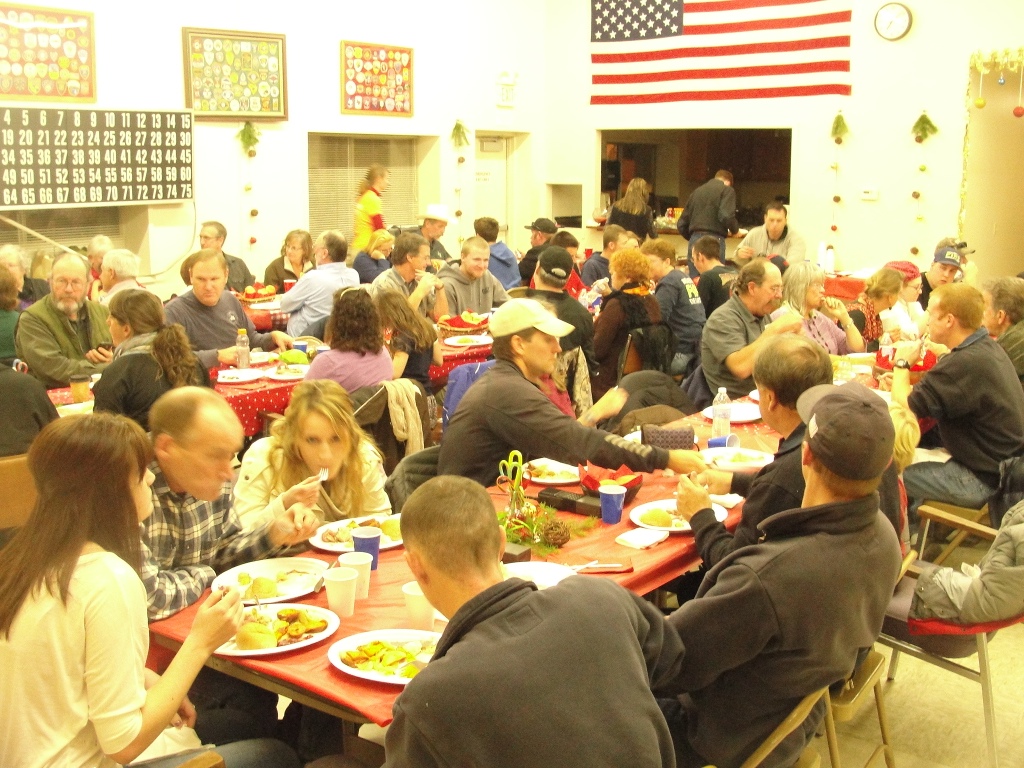 Christmas Dinner...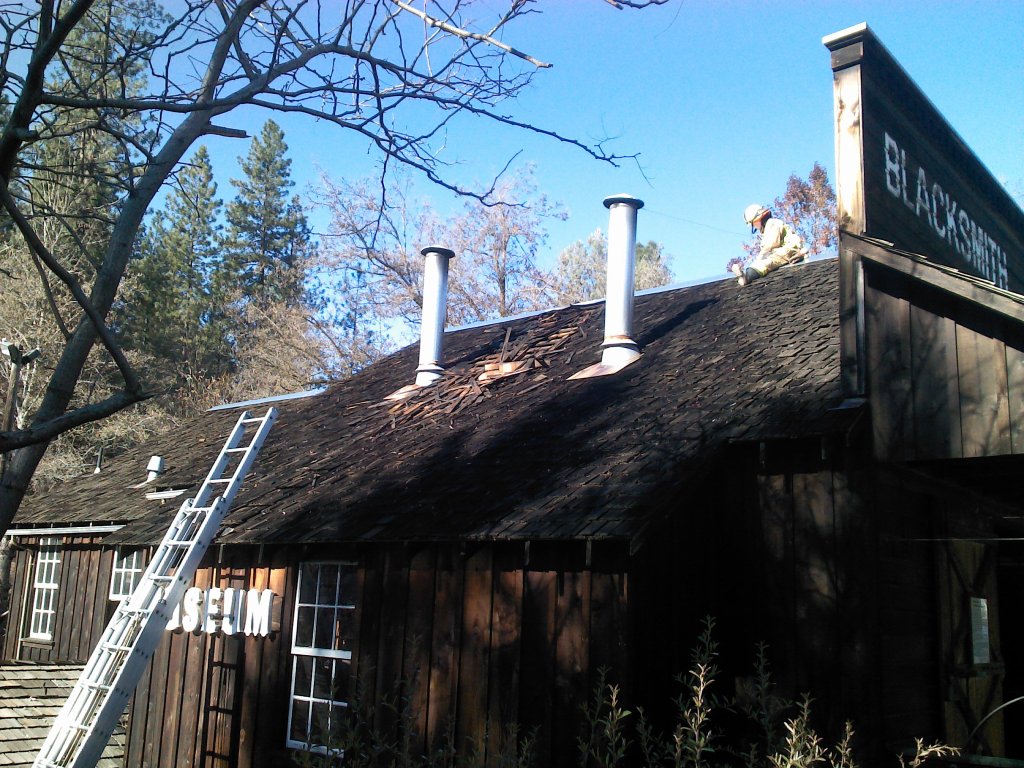 Museum Fire...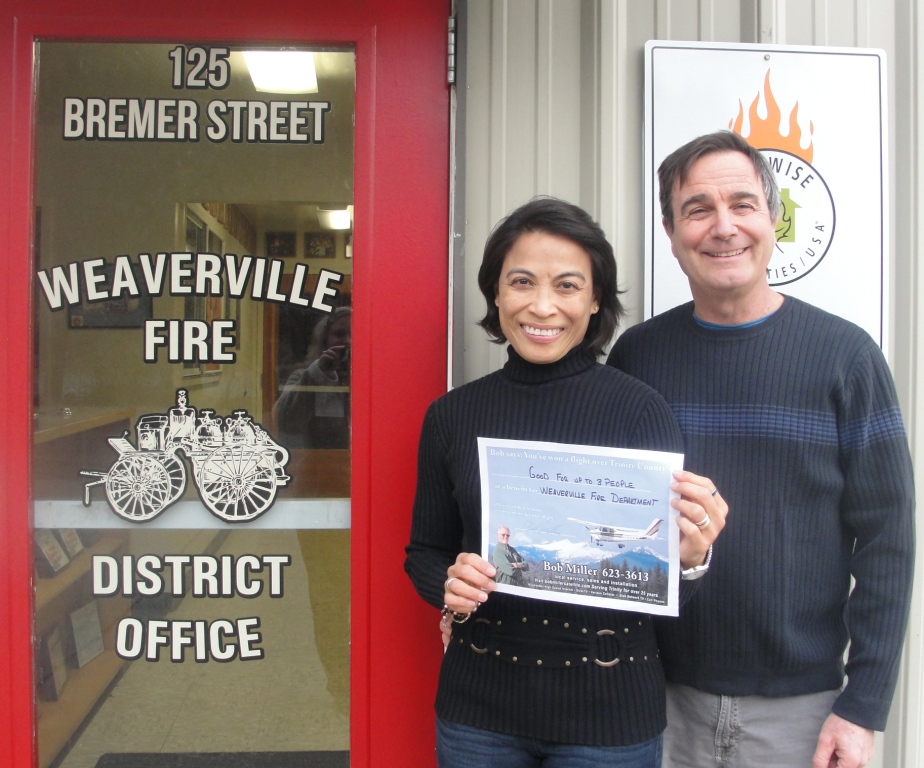 Raffle Winners...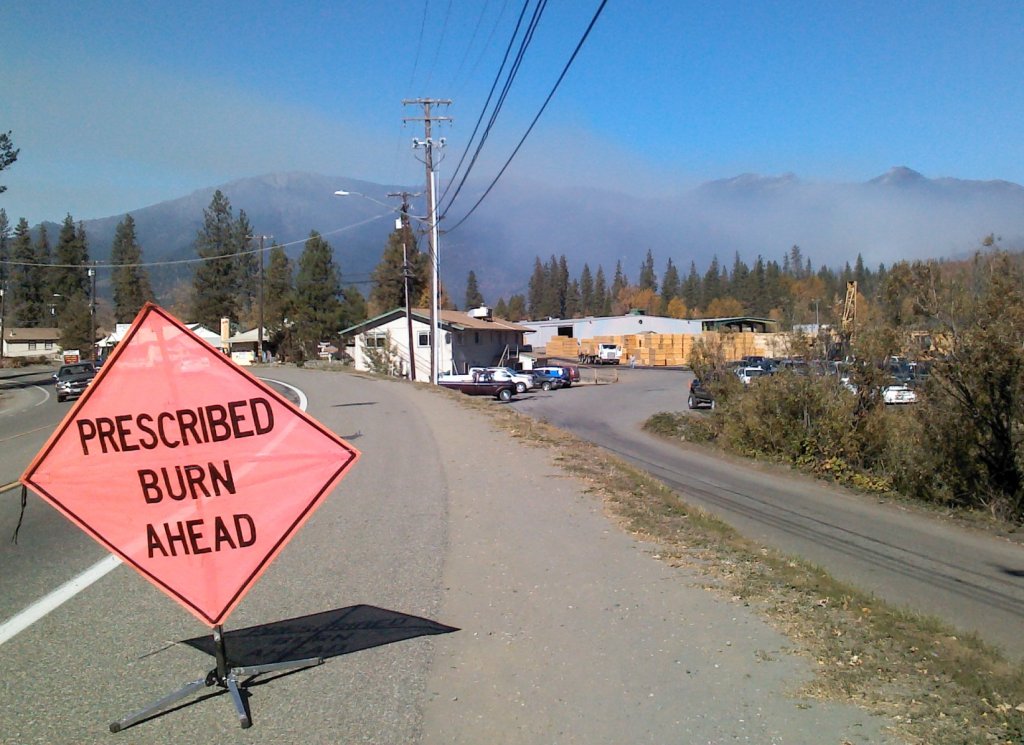 Prescribed Burning...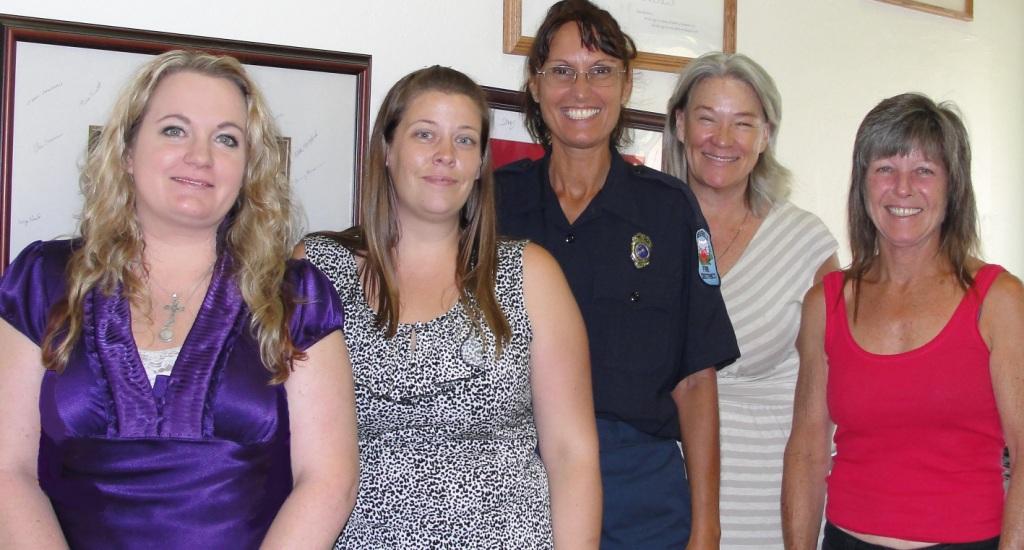 Officers, New Auxiliary...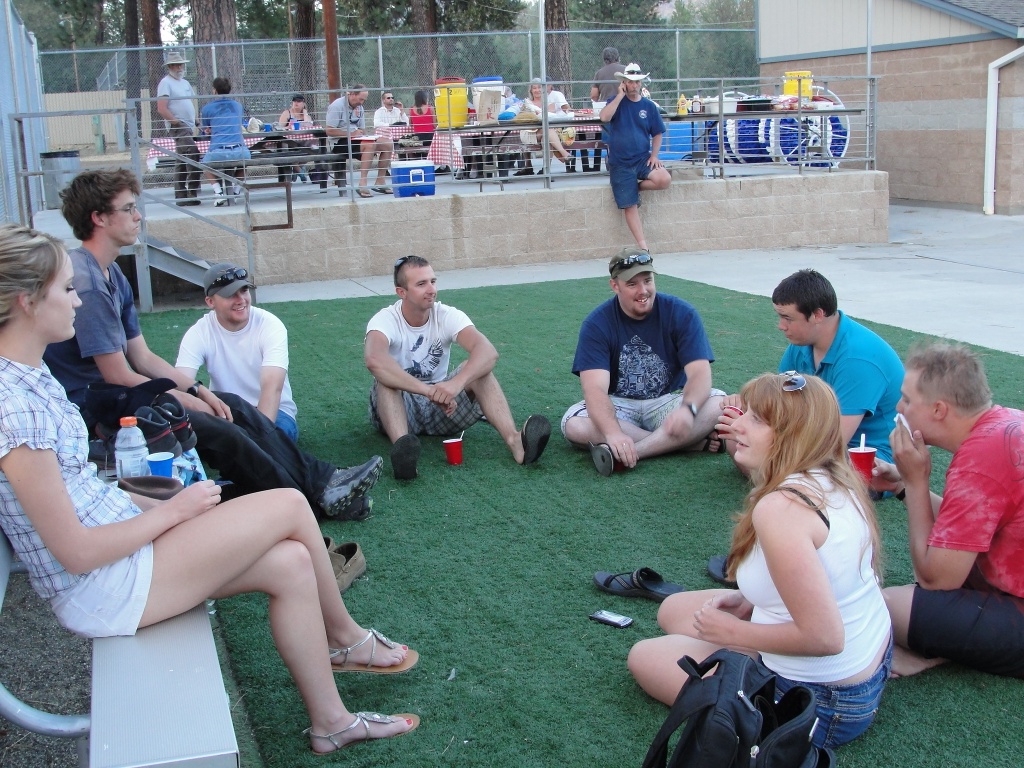 Annual BBQ at the Pool

Explorers Display at BBQ Cookoff...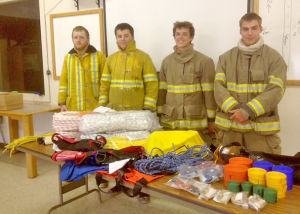 Donations buy rescue equipment.


$5000 Grant to WFD for PPE: Thanks!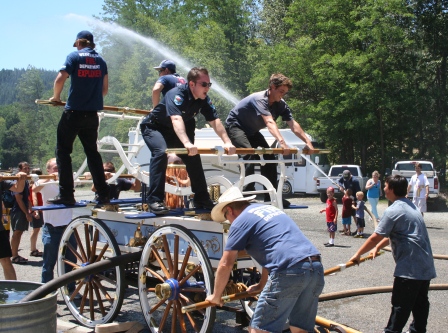 Hand-Pumping 4jul2013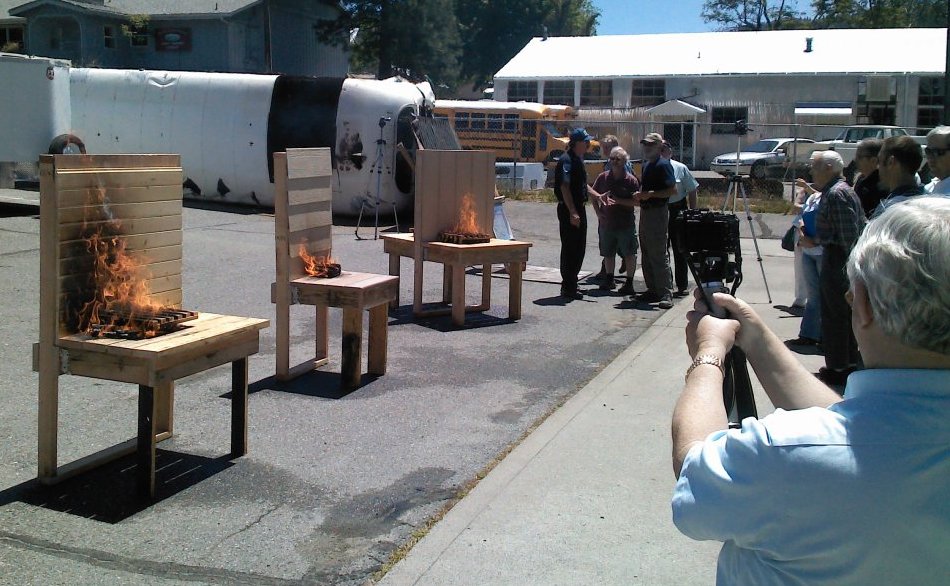 Comparing Fire Resistance 1jun2013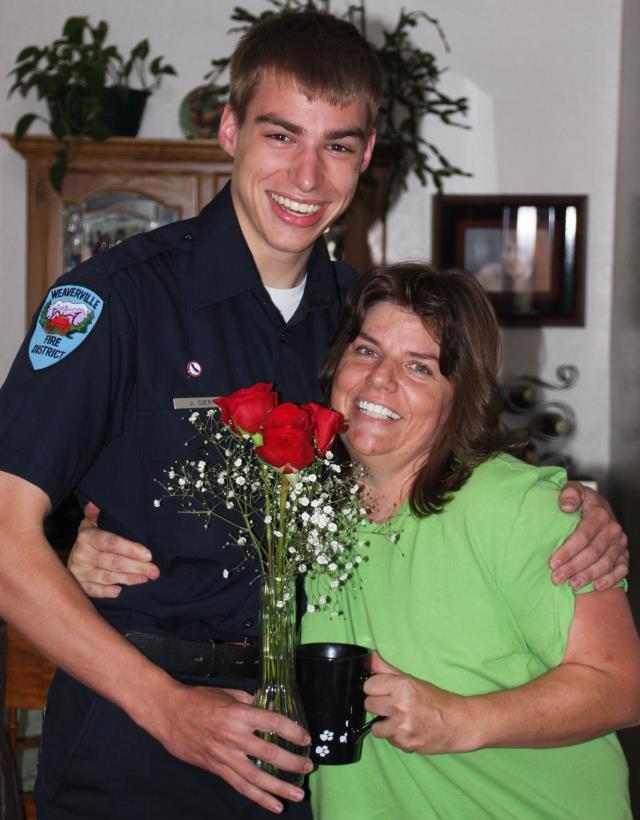 Rose for a Mom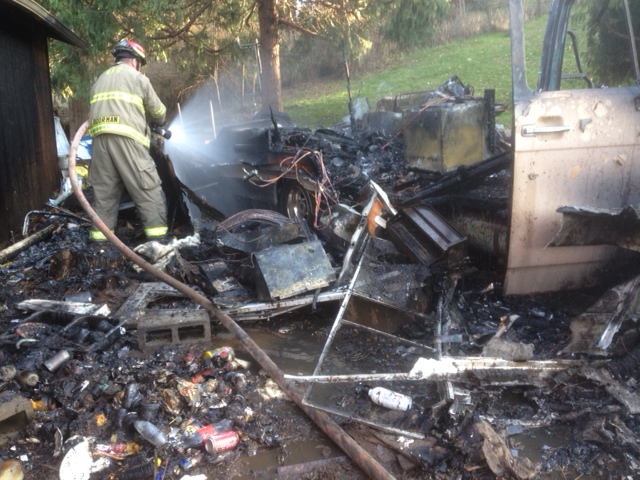 Fire 13mar2013...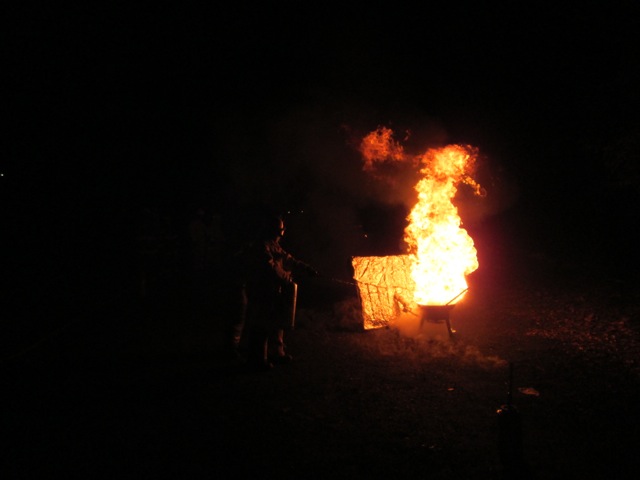 Training 30jan2013...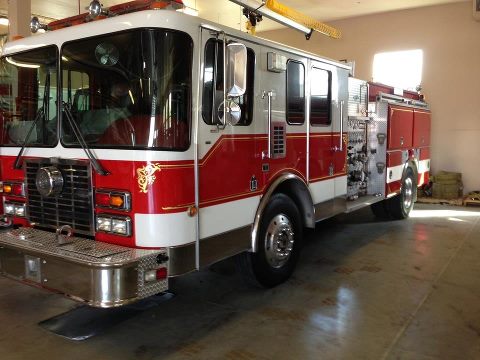 New WFD Engine

News
nov24: Beginning saturday Nov 24, 2018, debris burning IS permitted in eastern Trinity County, including Weaverville. Burn Permits are required.
nov17: Weaverville family displaced by fire...
nov17: Fire in community forest contained at quarter acre...
nov9: During the overnight hours Strike Team 3275c went en route, from Trinity County, to Butte County to assist with the #CampFire. The Strike Team includes engines from Weaverville, Junction City, Douglas City, and Lewiston Volunteer Fire Departments, with Strike Team Leader WFD Chief Corbett.
oct29: Driver who died in fiery wreck identified...
sep5: Weaverville Fire Department announces promotions...
jul23: WFD's new water tender is protecting French Gulch structures at the Carr Fire #carrfire.
jun28: WFD had one engine and one water tender on Flat Fire #flatfire initial attack, southeast of Douglas City near Blanchard Flat. Crews were out all night. [Note there's concurrently a "Flat Fire" in Tuolumne County, potentially confusing.]
jun13: The Weaverville Fire Department has taken delivery of a new Ferrara Commercial Tanker. Referred to as Water Tender 2141 in fire protection parlance, it has a Hale PTO 500-GPM pump and 2000-gallon water tank, so it hauls large quantities of water and is capable of fire suppression. The water tender will need to be outfitted with equipment before it's put into service. Meanwhile, firefighters will be taking the 38,000-pound vehicle out for trial runs. It will be based at Station 21 on Bremer Street in Weaverville, and will be on display during our Open House/Barbecue Fundraiser on July 4. If you would like to help the Volunteers purchase radios, hose, nozzles, and other firefighting equipment for this new Tanker, you may attend our BBQ, or send donations to PO Box 1437, Weaverville CA 96093.
jun8: CalFire suspends residential burn permits, effective june 11.
may10: "Structure fire in Weaverville"...
apr18: "Structure burns on Slattery"...
2017
sep3: Trinity County now using a 'CodeRed' emergency alert system. Announcement.... Then, sign up online, or download the app...
sep3: East Weaver asked to prepare for the possibility of evacuation, info... Then cancelled, september 4 update...
sep3: PUBLIC MEETING TODAY - 3pm @ Trinity Alps Performing Arts Center. Will include status reports and updates from Incident Command, US Forest Service, BLM, Cal Fire, TC Sheriffs Office, TC OES, TC HHS, Red Cross, TPUD, PG&E and others.
sep1: 'Fork' Fire near Monument Peak.
aug 30: Wildfire at Helena, Weaverville very smokey! WFD is among the very numerous agencies on the fireline. Info...
Resources:
Evacuation Center: First Baptist Church, 1261 Main Street, Weaverville.
Clean Air Shelter: moved from the CD Hall to the Golden Age Center, 201 Browns Ranch Rd, Weaverville, open from 8am - 7pm.
Animal Shelter: Dogs and cats are being taken at the Animal Shelter, and livestock at Trinity High School.
We are hearing that centers have received enough donations of material goods, for now. Thanks!
But, per Jim French: "Cash, checks, to Weaverville Lions Club, PO Box 386, Weaverville 96093. Our collected donations go directly to fire victims. Thank you." Or
online...
16jul: In the early hours of Sunday, July 16, Weaverville Fire Department was dispatched to a structure fire at Two Creeks Mobile Home Park, Brown's Ranch Road. On arrival, crews found three mobile homes engulfed in flames. With assistance from CalFire, Lewiston VFD, and Douglas City VFD, no fire extended to further structures. There were no injuries reported. The incident is still under investigation, but the cause is suspected to be a propane leak. [more: Trinity Journal article, a second TJ article, photos]
13jul: WFD helped suppress a vehicle-fire-turned-grass-fire on 299 near Oregon Summit. [more: Trinity Journal article]
4jul: Independence Celebration...
2jul: Muster...
10feb: Trailer burns in Weaver...
7feb: Long-time WFD Firefighter Todd Corbett sworn in as our new WFD Chief.
3feb: Appreciation Dinner...
4jan: Wildfire defensible space assistance available...
2016
7dec: Larry Horrocks was promoted to Engineer last June. He was recognized, by Interim Fire Chief Corbett, at the December meeting for the accomplishment.
17oct: Debris burning now permitted...
5jul: Chief Berrien honored...
20jun: CalFire suspends residential burn permits in eastern Trinity County, including Weaverville. Info...
15apr: 2004 hrs: WVFD, DCVFD, LVFD, JCVFD, CalFire, TCLS, and TCSO responded to Beryl Lane, Weaverville, garage fire. More...
5apr: Bob Winkler donates book to History Museum...
20mar: Live Fire Training at Junction City...
11mar: WFD extinguished a roof fire at Mountain Valley Pacific Floors. The accidental fire was caused by roof repairs during heavy rain. Before leaving the scene, the department applied temporary waterproofing to prevent further damage to building contents. The business is owned by active WFD firefighter Larry Horrocks, and WFD Support Services member Elizabeth Horrocks. More info and photos at Trinity Journal.
27jan: WFD's Hazard Reduction Program will continue, thanks to $30,000 from the County. More...
7jan: New Chief for WFD...
2015
2nov
: CalFire has lifted the burn-ban. A permit is required for burning,
details...
30oct: Fire destroys home on Center Street...
25oct: A different kind of fire season begins: prescribed burning started today, by BLM on the Community Forest west of town, and by USFS on Musser Hill.
3oct: Weaverville has its very first Aerial Ladder Truck! The key functions of a ladder truck are:
Allow access or egress of firefighters and fire victims at height.
Provide a high-level water point for firefighting (elevated master stream).
Provide a platform from which tasks such as ventilation or overhaul can be executed. (wikipedia...)
This one has a 50-foot ladder, and pumps water like a regular fire engine as well. Thanks to the efforts of Chief Scott Alvord, the used apparatus was obtained at a truly bargain price, $20,000, from the Sun River, Oregon, Fire Department. It is in excellent shape, and is now fully equipped to respond to local emergencies.
8sep: The 'Browns' Fire, 35-acre wildfire, immediately south of Weaverville. Info Links:
5sep update: Wildfire Info Links
25aug: The 'Democrat' Fire, immediately west of Weaverville, info links:
14aug: WFD rolled to a garage fire on Davis Rd. Info, photos...
11aug: WFD fire engines & personnel continue to help on the Fork Complex near Hayfork.
1aug: Regarding the numerous fires burning in Trinity County at this time, find several links to info sources under the "Links" drop-down-menu item, near the top-right of this page. To that, add The Trinity Journal and County of Trinity. WFD has deployed firefighters and equipment as mutual aid to the China Fire (Happy Valley, Shasta County), and to the Fork Complex, Hayfork.
13may: Prescribed burn, East Branch/Musser Hill...
11may: The new dorm is almost complete. The 3-bedroom, 2-bath unit is already being utilized by on-call Volunteers, thereby substantially reducing response times to emergencies. Weaverville FD thanks all who donated time & money to the project!
10may: On Mother's day, 32 fortunate Mothers got a special delivery of roses by the Weaverville Fire Department, from their loved ones. The Mother's Day Rose sale is in its 11th year of making this day extra special for moms young and old. The program not only shows Mom how special she is to us by having firefighters deliver roses, it also functions as driver training and pre-fire planning by studying street accessibility and fire hazards that may exist. Many community members have expressed their appreciation for the program, however, we at Weaverville Fire Department would like to express our appreciation for supporting this important program.
25-26apr: Firefighters attend Live Fire Training...
31mar: WFD rolled to an alarm at the Senior Apartments on Browns Ranch Rd. Only a small area of mattress was burned in an upstairs apartment, but it made a lot of smoke, and activated a fire-sprinkler in the room. Chief Scott Alvord credits the sprinkler with extinguishing the fire, and saving the resident's life!
28mar: Trinity Firefighters Go To School...
28feb: Weaverville firefighters and Support Service volunteers began preliminary work for the new dorm today. Supplies & trailers were relocated; the old bus (formerly used for smoke drills and extrication training, but since reduced to scrap) was loaded for recycling; the station propane tank was repositioned and its plumbing extended; and the parking area concrete was cut for the dorm footing. The new dorm will house on-call firefighters at the station, thereby reducing response time to emergencies. (See December 14 entry below for details. Donations appreciated!) Thanks to Hal Miller and Weaverville Community Services District for assistance.
23feb: Per Trinity County RCD: "The prescribed burn that was planned but cancelled last month has been rescheduled for tomorrow. The TRMU [US Forest Service] is tentatively planning to conduct a moderate complexity burn in the Weaver Basin on Tuesday February 24, 2015. With the current weather and fuel conditions at the project site, the burn should be able to meet the objectives of reducing the brush component to stimulate new growth for wildlife and reduce surface fuels. The burn is located along the Jackass Ridge in the Weaverville Community Forest. Weaverville Fire Department will be assisting with the prescribed fire operations and Cal-Fire is assisting in the prep work. Please call the Weaverville Ranger Station (623-2121) if you have any questions. Planned Acres: 60. Legal: T34N R9W sec 30." (Jackass Ridge runs parallel to and between Garden Gulch & East Weaver Creek, in the forest north of downtown.)
14feb: Thanks to all of you for buying our roses on Valentines Day! We appreciate your support! Photos at...
2014
14dec
:
Weaverville Volunteer Fire Department Raising Money to Improve Response Times
. WFD has embarked on a goal of adding three dorm rooms to Station 21 on Bremer St in Weaverville.
After receiving a gift from the estate of a local supporter earlier in the year, the department considered ideas on how to use the money in a way that would have the most positive impact to the Community. "We considered many things like a new vehicle for the Officer on Duty, new equipment, creating a trust, and building dorms", says WFD President and Firefighter Vicki Wilson. " After much consideration, we determined that dorms would be the best contribution to the volunteer effort."
Currently volunteers sign up to be on call from 6 pm till 6 am. There are typically 2 to 4 signed up each night. On the weekends, volunteers sign up to cover 24 hour shifts. When there is a call, the volunteers drive to the station and either get on a fire engine or the rescue and then drive to the emergency. By having dorms available, the volunteer can leave their home after dinner to spend the night at the station. When they are paged, the volunteers will be able to respond several minutes faster to the emergency. The dorms will also spare some spouses the thrill of a pager going off in the middle of the night. "Volunteers that live further away from the station, like East Weaver or Little Browns Creek Rd, currently are not able to get to the station before the other volunteers have left for the call. The dorms will give them ability to have the experience they train for." says WFD Treasurer and Captain Gus Kormeier.
"The dorms will have several benefits, the first being in our response time." said WFD Chief Scott Alvord. "Being able to quickly provide our service will help to mitigate emergencies and improve community safety."
More money is needed to complete the project. Supporters can donate at the Fire Station on 125 Bremer St, or mail contributions to WFD, Box 1437, Weaverville 96093.
22oct: Weaverville Volunteer Fire Department thanks the Clampers, Rotary Club, Lions Club, and Soroptimists, for the First Responder Appreciation Dinner!
10oct: The Weaverville Fire District honors the memory of James F. "Jim" Beeson. Mr. Beeson served on the Board of Directors for the Weaverville Fire District from 1995-2007. He played an important role in many decisions made by the Board of Directors during such time and did it with his whole heart. His compassion, commitment to the fire service, and selfless contribution will always be remembered and respected.
24aug: Wildland fire at Weaverville. "Oregon Fire" updates at: CalFire...
4aug: WFD has personnel on fires and covering for CDF. Fire info at:
4jul: WFD was there for the pancake breakfast, parade, handpumper demo, destruction derby, fireworks, and muster. Photos...
1jun: CalFire has suspended residential burn permits in eastern Trinity County, including Weaverville.
17may: WFD had an Engine and a miniature horse at the Children's Festival. The kids planned escape routes on a grid and turned it in for goodie bags of fire safety tips. Photos...
10apr: The WFD Easter Egg has been found! Krista Hymas, Laurie Cooke, and Michele Richer were the successful searchers. The egg was in front of Johnny's Pizza in the flower planter box. Thanks to sponsors: Olson's Stoneware, Ann Jordan, Mountain Valley Pacific Floors, Mamma Llama, Trinideli, Mountain Valley Grill, Shear Delight, Trinity Treasures and Treats, Patchwork Tile, CVS, Tops Market, Dollar General.
11mar: Weaverville Fire Department thanks State Farm for honoring us with a grant for $5,000 for our Children's Fire Safety Program. This grant will pay for a "State Farm Fire Safe House" simulator, and supplies for goodie bags. The simulator will give the children an interactive way to learn and remember what to do in case of a fire in their home. The house will be portable to bring to schools and pre-schools and allow the children to crawl through, touch the door for heat, and crawl out a window to practice what they need to do if a fire occurs at their home. Instead of a lecture, kids will learn better by doing! The grant also pays for each child participating in the school fire safety presentations to receive a 'Goodie Bag' which will contain: Fire Exit Plan coloring book with exit plan sheet, water bottle with fire safety rules, flyer on how to plan a fire escape, flyer on smoke alarm care and tips, new smoke alarm with battery, and other small miscellaneous items. The State Farm Fire Safe House will debut at the Children's Fair in May, so come down, bring your child, and try it out!
25jan: Appreciation Dinner...
23jan: Valentine's Day approaches. WFD will be taking pre-orders for flower sales immediately, as we sold out very quickly last year. We are selling dozens, half dozens and singles. All in a vase. Singles come with a cute vase hugging animal. We will also have a Valentine Day booth at Ace hardware, sales starting 9am on Friday Feb 14th till sold out. Thank you for your support!
2013
4dec
: Photos from the WFD
Christmas Dinner...
23nov: WFD worked a fire at the Museum Blacksmith Shop, damage limited to roof shingles, photos...
19nov: WFD's Support Group (formerly known as WFD Auxiliary) has announced winners of the raffle, held at the Weaverville Basin 50k run spaghetti dinner on October 4, 2013. Grant and Rebecca Fletcher will be flying over Weaverville and the Trinity Alps, courtesy of pilot Bob Miller.
11nov: Burn ban lifted...
25oct: USFS prescribed burning info...
15sep: Stachetoberfest, a favorite with our own Chief Alvord, is raising funds for the wife, son, and soon to be second son of fallen firefighter Christopher Douglas (CDF Riverside) [info...] You can donate, or buy a T-shirt to help, at the store...
7aug: First Meeting of the Weaverville Fire Department Auxiliary...
24jul: Donations help buy rescue equipment, story...
17jul: State Farm, as part of the company's commitment to being "Good Neighbors" has awarded Weaverville Fire Department $5,000 for purchase of additional Firefighter Personal Protective Equipment (PPE). Thanks, State Farm, for helping our volunteers stay safe!
1jun: It was a full house at the 'Living With Wildfire' seminar at WFD, organized by Carol Fall of University of California Cooperative Extension. Homeowners learned how to reduce wildland fuels and improve the fire resistance of structures. Insurance agents explained company policies. And there were live-fire demonstrations. (announcement... and photo...)
1jun: Calfire suspends burning. story...
12may: Ted Pierce reports: "Mothers Day was a Great success. Thanks to ALL of our Volunteers for helping make this a wonderful day for many Weaverville mothers. A very SPECIAL Thanks to Linda Maddox for helping get the roses organized and prepared for delivery."
11may: Folks suffer burns in Barbara Avenue fire. story...
1may: Welcome back to new WFD Clerk Lisa Guglielmina. Lisa served as clerk previously, from 2001-2004. She replaces Marjie Watkins.
9jan: WFD's bought a new fire engine! Arrives next week.
6jan: Captain Chris Prindiville's off to new firefighter job in Wisconsin. Thank you sir for all your good work! Engineer Mike McMillan's retiring from emergencies and Hazard Reduction, continues as WFD webguy.